Free Scarf Patterns
Displaying 1 to 3 (of 3 products)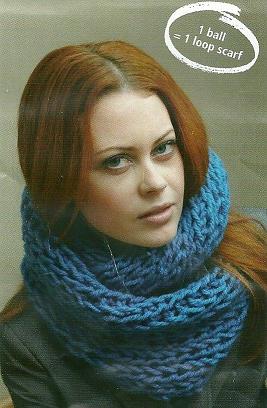 Ribbed Scarf: With 12mm needles cast on 14 stitches. Knit 2 Plain, 2 Purl & knit until yarn is finished. Snood Pattern Basic Pattern: alt K1, P1;...

... more info
One Ball makes one scarf. Pattern on ball band. Scarf Instructions: To make a scarf approx 110cm in length: Using 6mm needles cast on 20 stitches....


This is the wrap that was accidently pictured on the ball band when first released. To make up for thier mistake Sirdar released the pattern for...


Displaying 1 to 3 (of 3 products)
New Products For November - Scarf & Sock Yarns
---
Information
Social



Quick Message
Cornwall's leading wool & needlecraft shop has been selling yarn for over thirty years. Offering exciting new yarns together with traditional classics in a myriad of colours to suit all tastes, The Wool Basket also provides all the accessories and haberdashery that you will require.