Dk
Displaying 1 to 13 (of 13 products)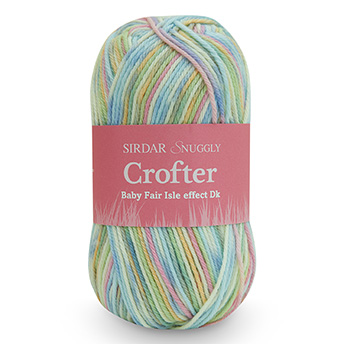 Sirdar Snuggly Baby Crofter Dk is a gorgeously soft yarn with an incredible Fair Isle colour effect that appears as you knit. Inspired by the...
£3.99
... more info
Snuggly Snowflake Dk has been updated in a 25g format. It is more economical for you to use several of these delightfully sunny colours in one knit,...
£2.50
... more info
Specially developed to be incredibly soft, gentle and smooth for Baby, this yarn is a new blend with natural bamboo and wool fibres. It will keep its...
£4.10
... more info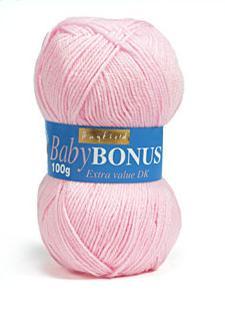 Blend:100% Acrylic Ball weight:100g Yardage:280m/306y Needle size:4mm Tension:22 stitches, 28 rows to 4 inches / 10 cm on 4mm needles
£2.65
... more info
This reassuringly delicate, soft and smooth yarn is the gentlest, natural blend to baby's skin. Made from cashmere, extra fine merino wool and silk,...
£6.20
... more info
Snuggly Spots has all the softness of Snuggly DK with a pretty spot pattern. It comes in a range of softly patterned shades that are ideal for both...
£3.80
... more info
Snuggly Rascal has the incredibly soft nylon, acrylic blend that Snuggly yarns are famous for. It comes in a range of fun colour effect shades that...
£3.99
... more info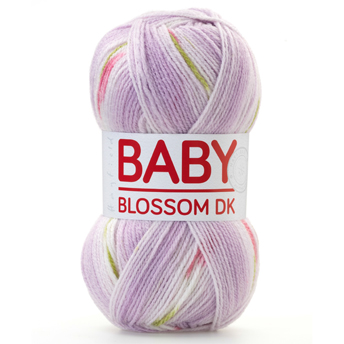 Hayfield Baby Blossom DK Hayfield Baby Blossom DK is an incredibly pretty yarn, each of the gorgeous shades has a dainty flower print effect that...
£4.50
... more info
Dapple is a colour effect yarn that comes in a range of beautifully mottled shades. It is the perfect family yarn, and the Sirdar design team have...
£5.99
... more info
Snuggly Pattercake DK is a gorgeous cake yarn designed exclusively for babies! It comes in a 150g cake and has a pattern for an adorable little...
£10.99
... more info
Snuggly Doodle DK comes in a range of vintage inspired shades, each one with a colourful nep running through it that creates a tweedy effect. Snuggly...
£3.60
... more info
Displaying 1 to 13 (of 13 products)
New Products For June - Baby Yarns
---
£5.99

£10.99

£3.60

Information
Social



Quick Message
Cornwall's leading wool & needlecraft shop has been selling yarn for over thirty years. Offering exciting new yarns together with traditional classics in a myriad of colours to suit all tastes, The Wool Basket also provides all the accessories and haberdashery that you will require.