Chunky
Displaying 1 to 4 (of 4 products)
Snuggly Snowflake Chunky This is the UK's favourite soft, fleecy yarn that comes in purest white, cream and trendy baby colours. A truly original...
£2.20
... more info
Blend: 100% Supersoft Polyester Ball weight: 100g Yardage: 175m approx / 192yds approx Needle size: 6mm Tension: 11 sts to 18 rows on 4mm needles...
£4.10
... more info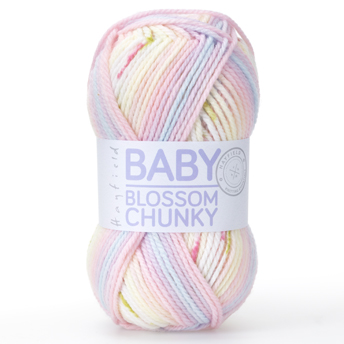 Hayfield Baby Blossom Chunky is a pretty self-patterning yarn for babies and girls, dainty little flowers appear in stripes as you knit. Hayfield...
£3.99
... more info
Snuggly Baby Crofter Chunky is a beautiful chunky yarn that creates a Fair Isle pattern as you knit. Snuggly Baby Crofter Chunky comes in a gorgeous...
£3.70
... more info
Displaying 1 to 4 (of 4 products)
New Products For July - Baby Yarns
---
£4.10

£3.70

Infomation
Social



Quick Message
Cornwall's leading wool & needlecraft shop has been selling yarn for over thirty years. Offering exciting new yarns together with traditional classics in a myriad of colours to suit all tastes, The Wool Basket also provides all the accessories and haberdashery that you will require.